Spending Christmas in Mauritius with your toes in the sand and a Ti-punch cocktail in your hand sounds great, right? Well, it's never too late to try it! Christmas is fast approaching and it's the perfect opportunity to experience Christmas in a different way: a family Christmas the Mauritian way!
Why choose Mauritius as your destination? Simply because this small island in the heart of the Indian Ocean has all the ingredients to thrill you: beautiful beaches and azure lagoons, green mountains, fabulous sunsets and welcoming locals.
In Mauritius, the seasons are reversed compared to the northern hemisphere. In December, Christmas is celebrated under the sun. The lagoon temperature rises to 29°C, while the ambient temperature is around 30°C. In short, it is the ideal destination for those who want to escape the cold!
December in Mauritius
December is often the favourite month of many Mauritians. It's a festive month, full of excitement and enthusiasm. During this period, shops stay open later than usual and Christmas markets display unique and handcrafted creations, made in Mauritius.
It is also the summer holidays for Mauritian children and many adults also take time off to rest and spend precious time with their families. In Mauritius, December is the equivalent of August in Europe. It is also the month of the big clean-up: families tidy up, sort out and clean their houses from top to bottom.
The roads in the south and west are decked out in their finest red with the blossoming of the flamboyant trees. The sugar cane fields are cut, letting the unique and powerful scent of sugar cane waft through the air. It is also the season for juicy, gourmet fruits: mangoes, passionfruits and lychees fill roadside stalls, manned by fruit and vegetable vendors.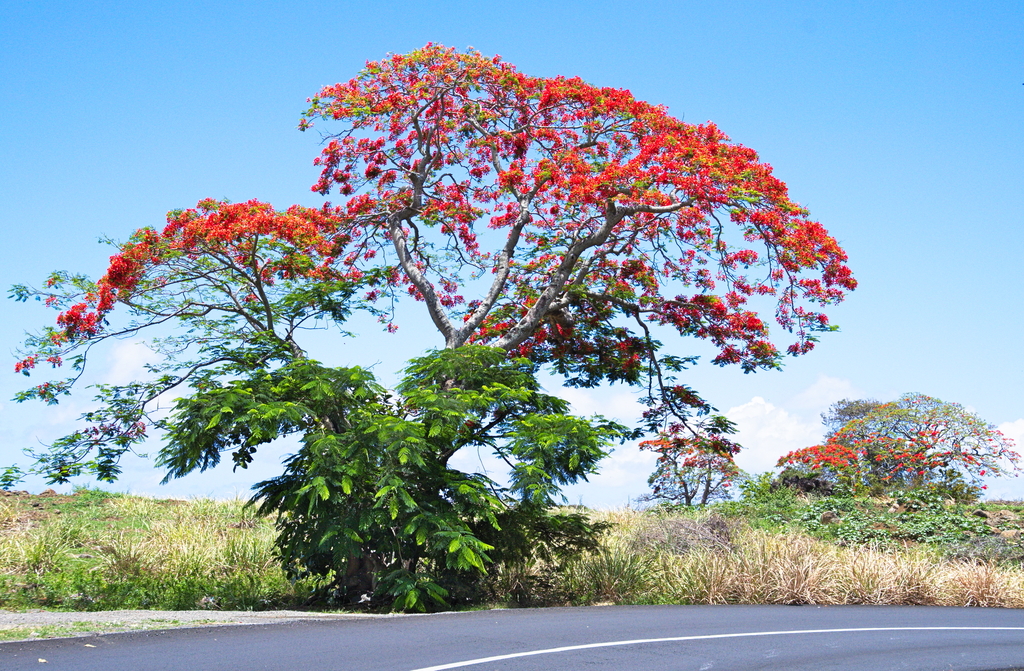 In Mauritius, Christmas is celebrated by all religious communities. It is a day that brings people together, a day filled with music, laughter and fervour.
Experience Christmas like a local
On 24 December at 6pm, church bells ring out and announce the time of the 'midnight' mass. A little later, another tradition takes over: fireworks and firecrackers (festive, but not eco-friendly).
The next day, the party continues in full swing. What could be better than a family picnic on the beach on Christmas Day? That's what Mauritians do (though to be fair, locals do this most Sundays)! On the menu: dancing, the sound of the ravanne, salmi (a rich ragout), gratin de giraumon (pumpkin gratin), pork with honey… and an incredible sunset! In short, to have a Mauritian Christmas is to have a joyful and memorable Christmas.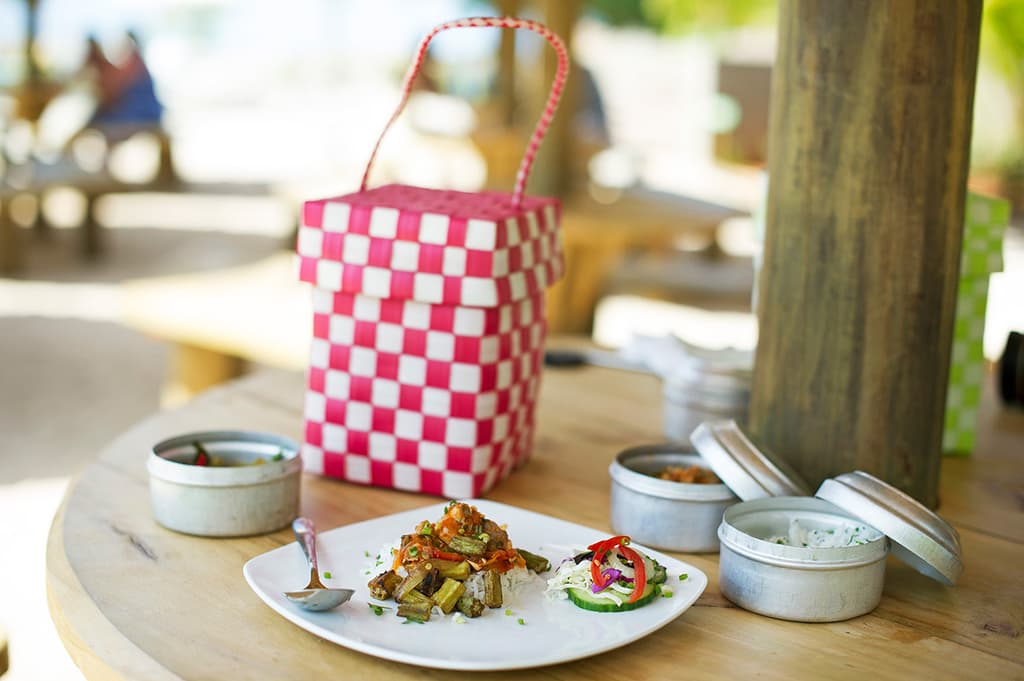 Eco-friendly Christmas gifts made in Mauritius
Christmas is also about giving and receiving. If you decide to spend it under the Mauritian sun, ensure you take a look at local products made here on the island, to give as gifts or take home as souvenirs.
Wondering where to find them? At the Le Rendez-vous boutique in Grand Baie or St-Pierre or in the Otentik Bazar boutiques of each Attitude hotel. These different places exhibit and sell the work of local artisans. We suggest you visit the Pop Up Store at Vanilla Village in Tamarin, a charming shop that displays and sells the work of Mauritian artisans and designers. You could also visit Island Beauty in Curepipe to discover handicrafts and eco-friendly products. You will find a ton of beauty, home and lifestyle gift ideas!
For those with a sweet tooth, what about bringing back a delicious rum, cassava biscuits or 100% local tea from your trip? You can find our good gift ideas in our article 10 of the best souvenirs to bring home from Mauritius.
Would you like to spend Christmas with your family in Mauritius? The islanders are ready to welcome you with open arms.